Hop Valley is an Australian first carefully crafted by the team at Heads of Noosa. HNBCo. are not one's to follow trends or gimmicks, far from it, they have bucked every mainstream trend and always done it on their own terms. When they first came to me with the notion of a Hop Valley H20 I must say I was a tad confused, hop water... Is that even a thing?
Well, it is now... imagine a valley, nestled in the Noosa hinterland that is lined with hops and parted by a stream of crystal-clear water. When the heavens open up, the stream breaks its banks and washes through the hops imparting their beautiful flavours to create what we now know as, Hop Valley Seltzer.
Hop Valley Seltzer is definitely a deviation from Heads of Noosa's core brand but it is something really exciting and as we've experienced first hand it's a really impressive non-alc alternative, ooh and the branding is not half bad either.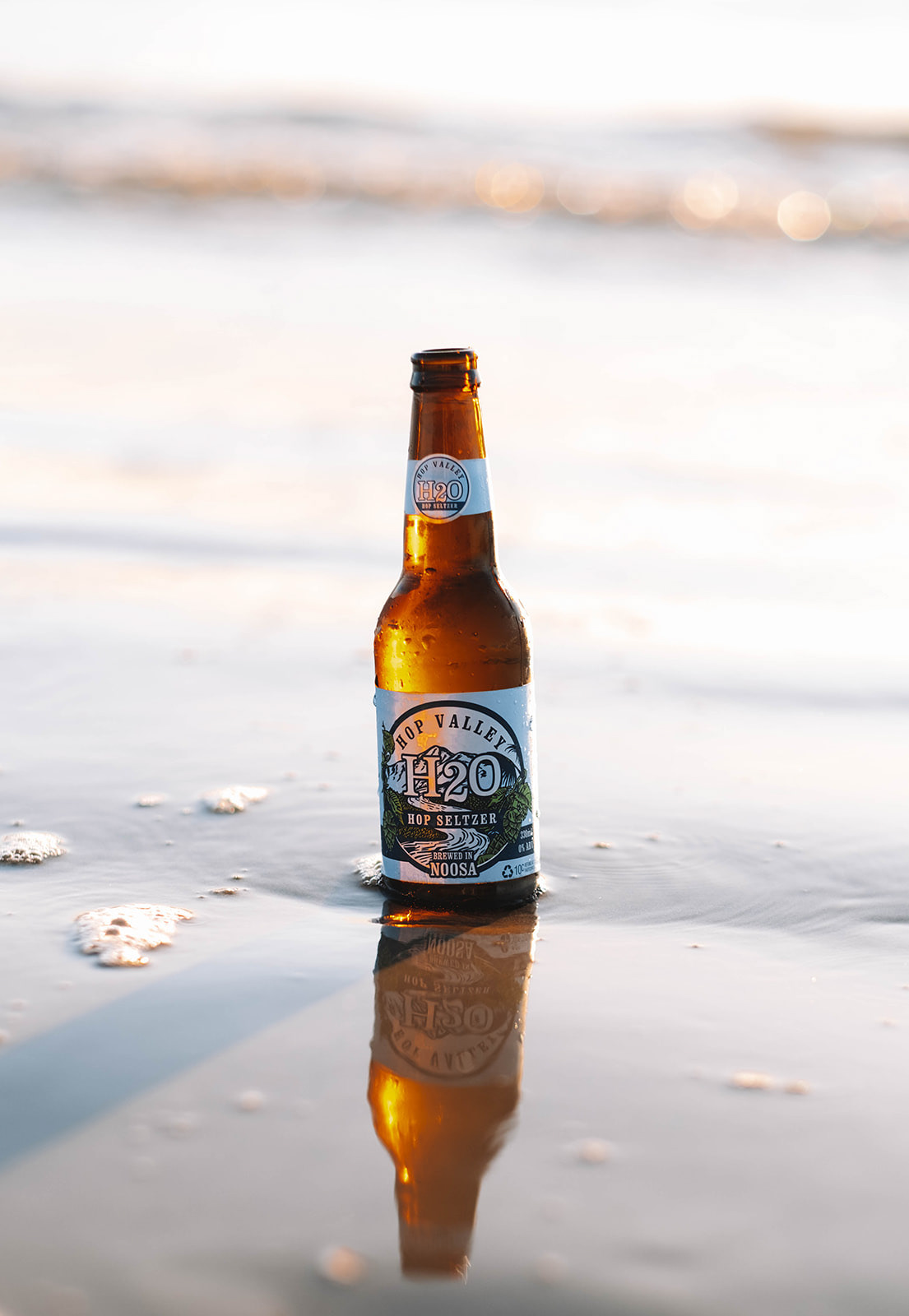 SERVICES RENDERED: 
LOGO DESIGN / IDENTITY DESIGN / SIGNAGE / HAND PAINTED MURALS / CUSTOM BESPOKE SIGNAGE / MERCHANDISE / PRINT COLLATERAL