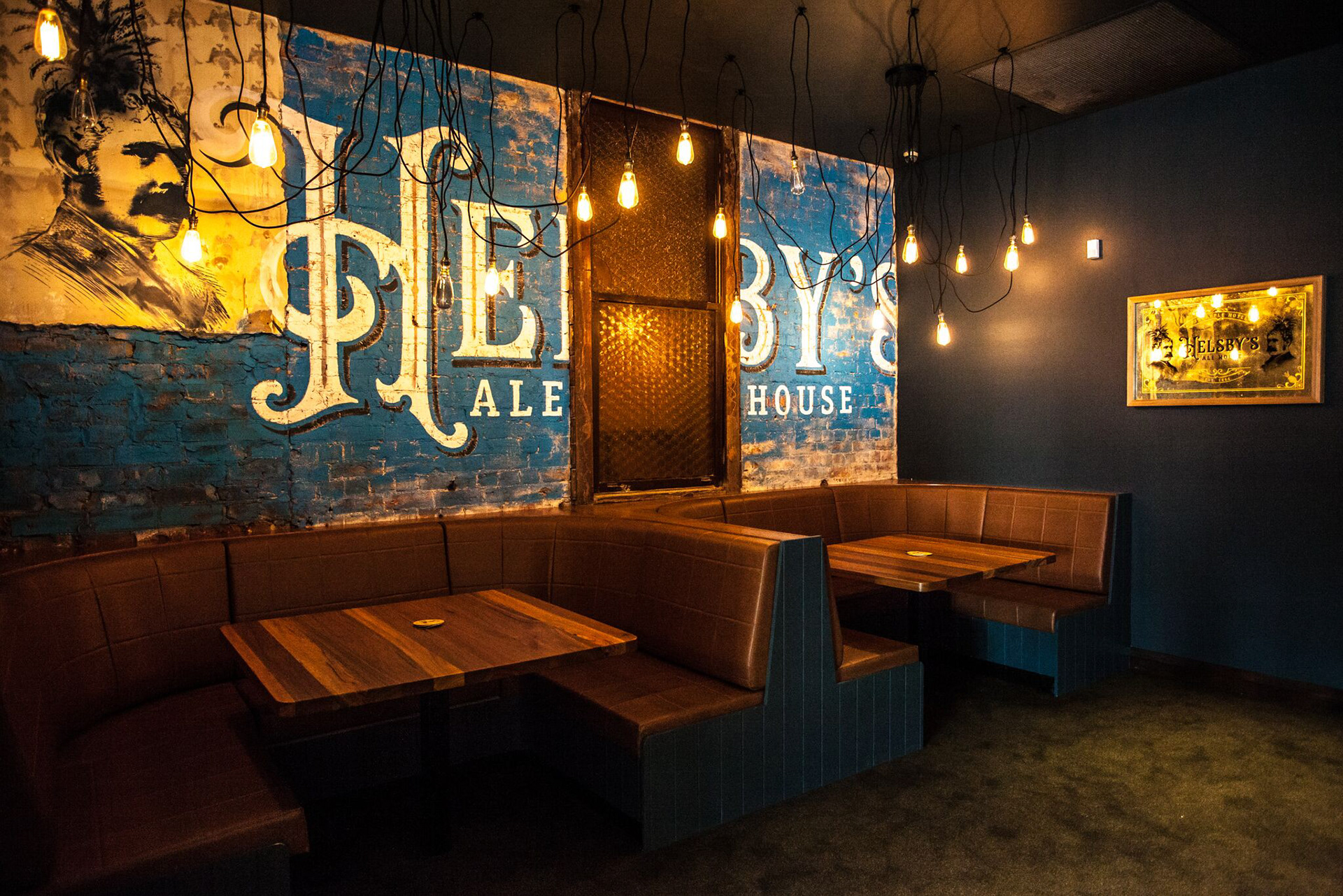 Helsby's Ale House is one of those rare projects we find ourselves working on from time to time. Located in the iconic Pineapple Hotel in Brisbane's Kangaroo Point. Helsby's is a boutique craft beer bar occupying the traditional front bar, a space usually reserved for the locals and gaming. The owners took a brave step and removed all the TAB screens and stripped the interior back to its original shell. 
The pitch for this project was old-school painters and dockers and those rough halcyon days when the locals took their troubles outside and then licked their wounds and settled their differences over an ale at the bar. The hotel dates back to 1864 so this was no stretch of the imagination and a lot of characters and stories came to light as the hotel came with a treasure chest (literally) which the owner shared with me and I nervously took away to review. One character resonated with everyone, a local English immigrant worker who occupied a stool for close to fifty years and also took up residence in the hotel for many years.
With a name locked in we went about creating a semi-fictitious character that you see below. This project played up to our talents in unexpected ways. Working closely with the architect we took advantage of the interior palette removing old plasterwork, finding old windows and then utilising these surfaces to add hidden meaning and graphics that helped bond our story to the very fibre of the building. Demo not only created the branding and usual kit of parts like menus and merchandise but we also hand-painted murals, laser-engraved wine barrels and bespoke signage along with digital art canvases and framing that carry a subtle twist that might not be instantly recognised (depending on how many drinks you might have consumed). All up this was an amazingly enjoyable and rewarding project to work on and is still one of our favourite locations for a beer in Brisbane.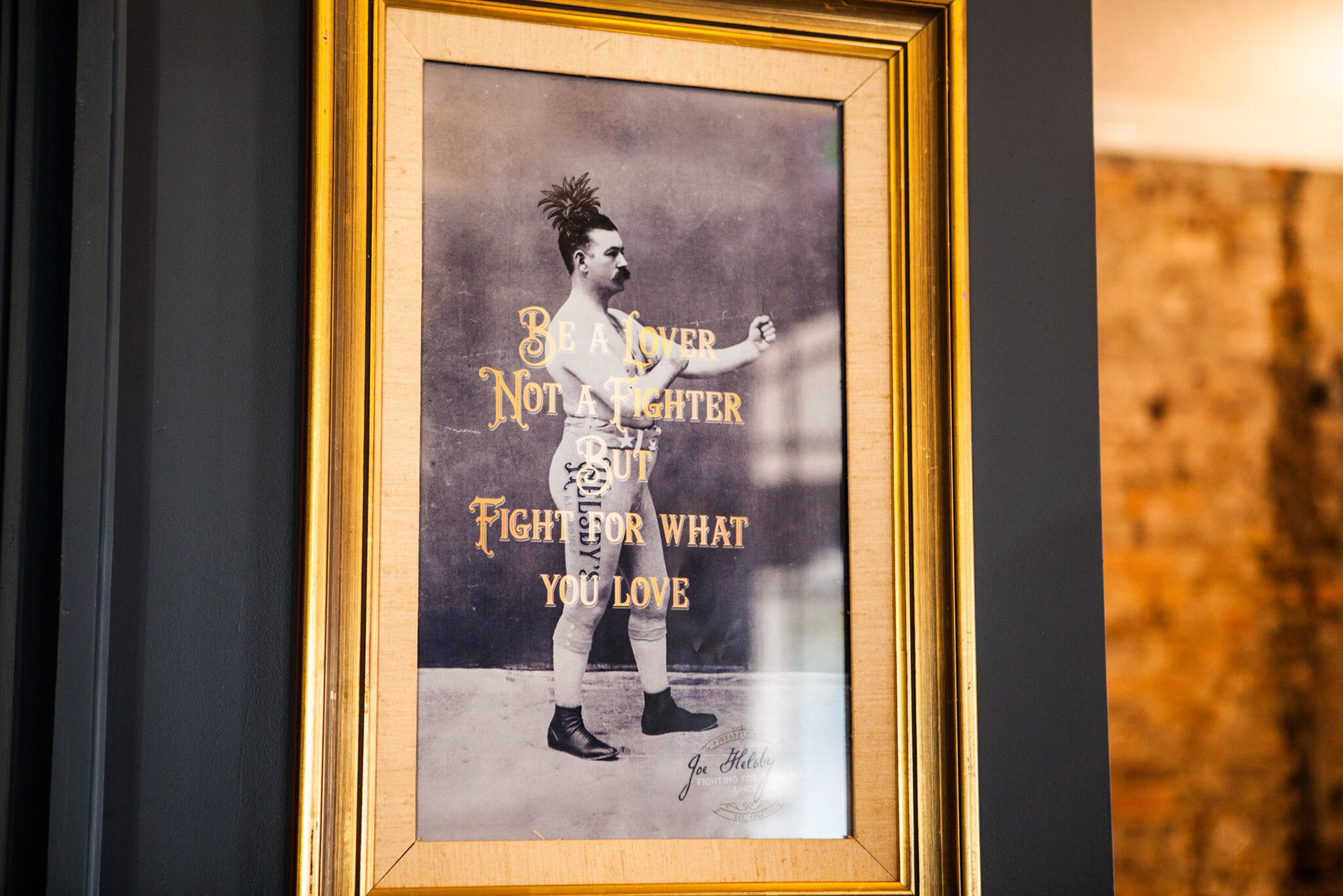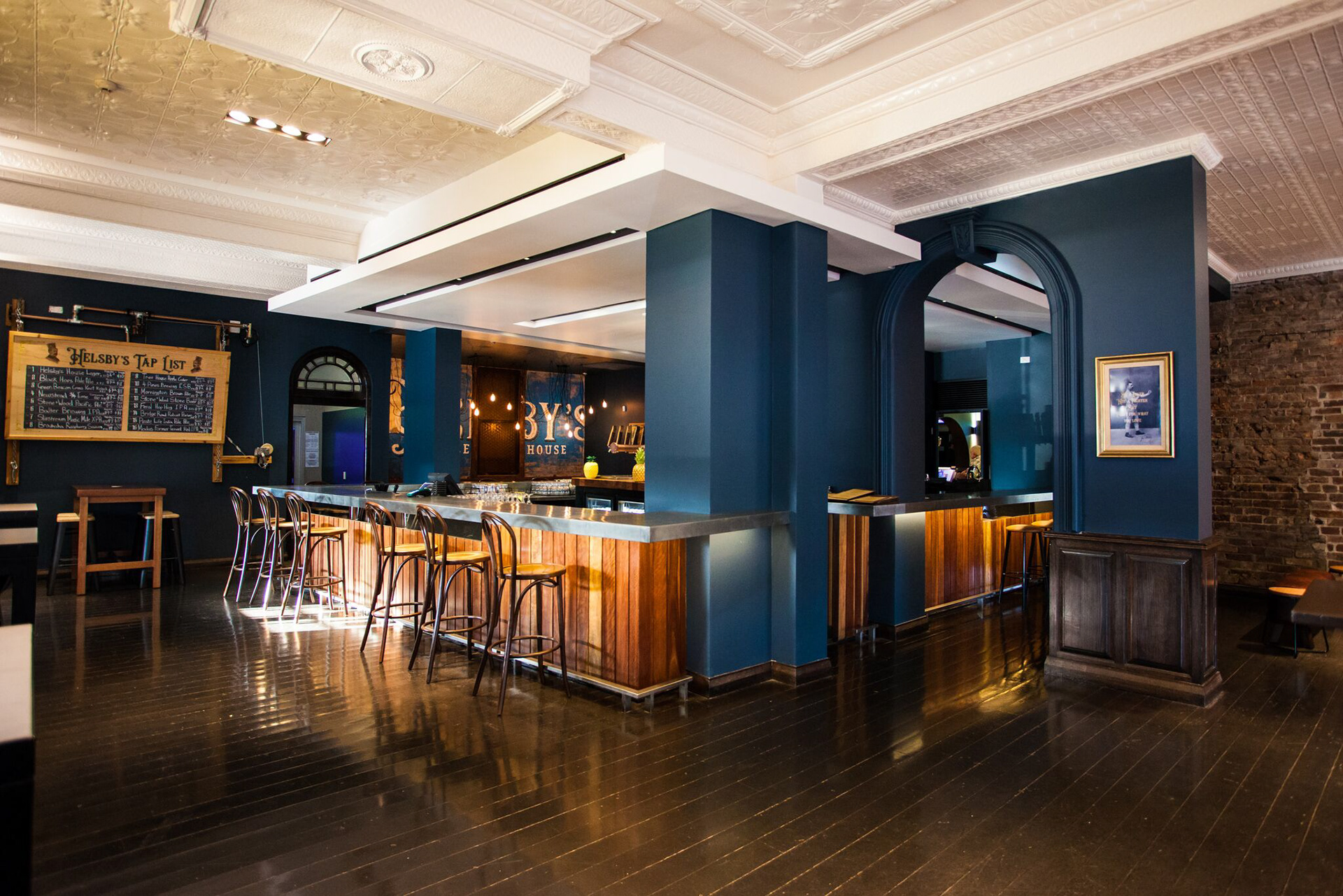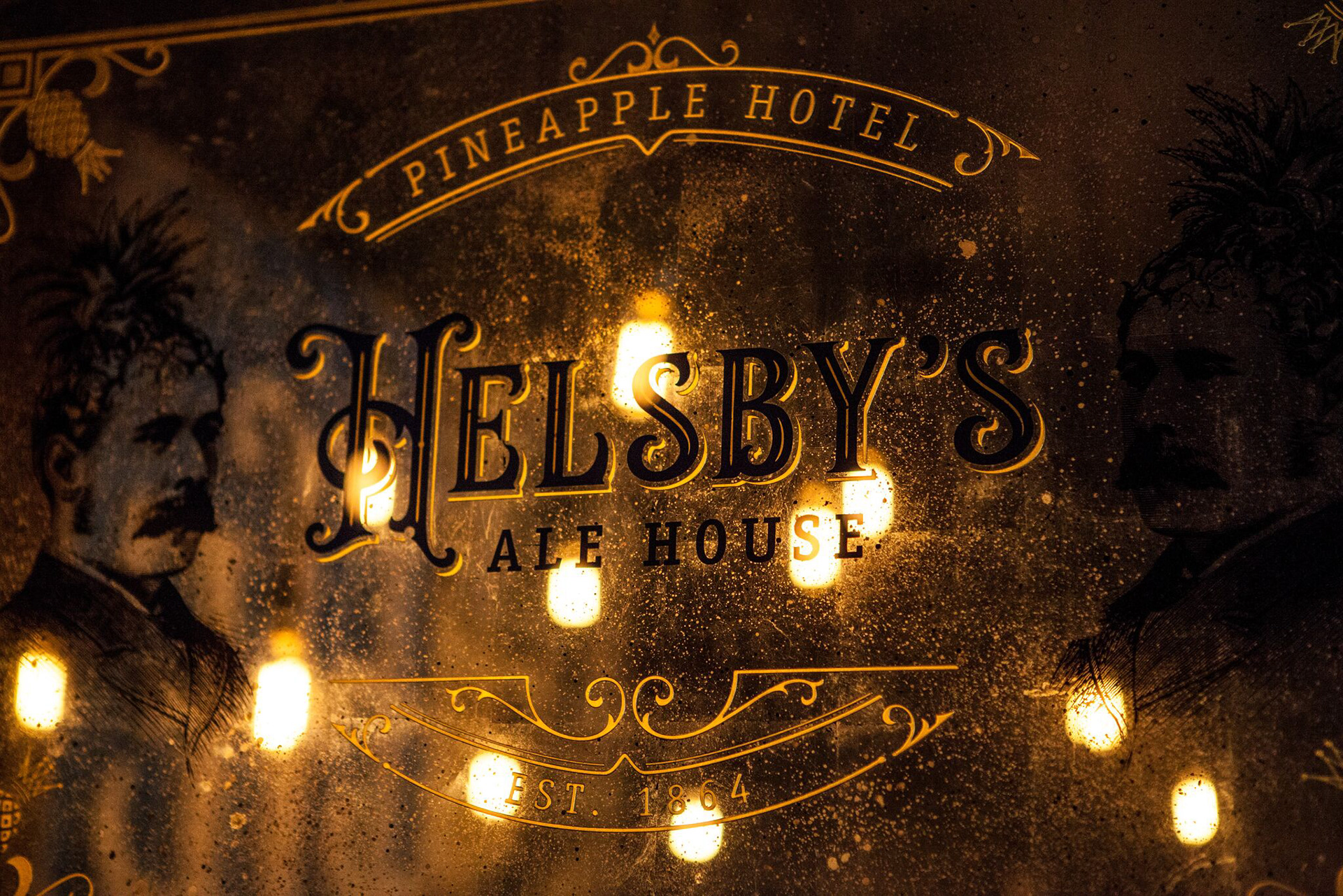 SERVICES RENDERED: 
LOGO DESIGN / IDENTITY DESIGN / SIGNAGE / HAND PAINTED MURALS / ILLUSTRATION / MERCHANDISE / PRINT COLLATERAL