When we learned the old flour mill next to our old studio in the Valley was getting converted into a craft beer bar we instantly thought "what a perfect location for a craft beer bar and for our new local!"
It didn't take long for us to check things out, and what a gem of a bar we found, old-school brick-and-mortar that oozed with character and charm. The new owners had done a fantastic job restoring the place but the logo over the door? Well let's say it was pretty ordinary, some might even say it was 'run of the mill'.
So there and then we scribbled down a concept which incorporated the iconic 111 street address, presented the 'opportunity' to the new owners and the rest as they say is history! This led to all manner of branding and environmental graphics which we hand-crafted and applied as the bar extended and grew in popularity. This was a very hands-on project where we not only designed the brand elements but also hand-built signage from old wine barrels, hand-painted murals and even used rubber stamps to create miniature beer coaster business cards and laser-engraved menus. All up this was an exciting project and one we learnt a lot from and have since put into practice in other venues as we expand our hospitality offer. 
Taking our 'craft' and the venue's offering to a whole new level we pushed the boundaries and limitations of most design studios to assert ourselves to handcraft as many key brand touch points as possible. There's nothing quite like taking a brand from concept to creation and then on to applications like this and we love nothing more than mixing mediums and getting away from the computer every now and then when a project demands it.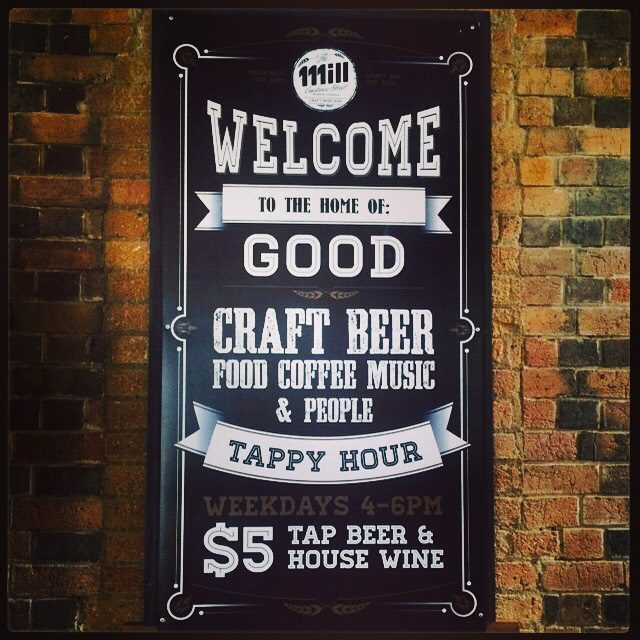 SERVICES RENDERED: 
LOGO DESIGN / IDENTITY DESIGN / SIGNAGE / HAND PAINTED MURALS / CUSTOM BESPOKE SIGNAGE / MERCHANDISE / PRINT COLLATERAL